Connectpointz
Our product, ConnectPointz™, concentrates all of your orders from every one of your drop-ship Sales Channels in one easy to use portal. Orders from marketplaces like Amazon, EDI from brick and mortar .com sites, and your own Web stores are all processed and managed in a single hosted, SAAS, desktop. With a starter package at only $39/mo plus low transaction fees, you need to visit www.connectpointz.com now and start as soon as possible. CPZ does all of this for you:
Seamlessly and automatically our cloud-based system retrieves your Orders from all of your sales Channels and displays them in your own private portal. Simultaneously, each line item of the order is automatically delivered to the Vendor of that item in that Vendor's format and communication method. Optionally, you may choose to edit your Orders to Finalize, Split, Add/Substitute, etc. items prior to sending out to the Vendors.
Tracking and Inventory data from your Vendors automatically updates your portal and your storefronts.
An alternative to ASN software, our web portal is the perfect scalable solution to grow with. Works great whether you have 1 Sales Channel or 30; whether you ship everything yourself or have 100s of Vendors. This is the ultimate multi-channel order processing platform; you have got to start now to get the maximum benefits.
Standardizes Orders from all of your Sales Channels.
Standardizes Inventory from all of your Vendors.
Standardizes Tracking from all of your Vendors.
Standardizes visibility to all Order processes in the portal to easily monitor order status.
With complete vendor compliance, all of your Vendors are included regardless of their IT capabilities.
If your Vendor is low-tech, no problem. We email their Order to them using our proprietary "LinkMail"™ technology so that with the click of the link provided, your Vendor provides the tracking number once it ships.
If your supplier has EDI software or XML capabilities, we have that covered with AS2 or FTP included at no additional costs.
Add new Sales Channels as you see fit.
Add new Vendors/Shippers whenever you choose.
Track all orders and filter by status. Ex. New, Partially Shipped, Completed, Canceled, etc..
Export sales from Connectpointz in Excel format for your offline analysis.
Recent Questions & Answers:
Q  Your products and services look great, but I am so far embedded in what I do that, even though I know we could do it much more efficiently, I can't make the switch to you now.
A  We certainly feel for you and we hear of that situation way too often. However, it is definitely in your best interest to have us automate things with our web EDI services as soon as possible or you will get passed by your competition and leave a lot of money on the table as it happens.
Q  I have an existing store on eBay and I would like to expand the product line I sell to capitalize on all of the effort I put in to get my store to this point. Can you help me find Vendors to bolster my store?
A  We protect the identity of your Vendors as well as the identity of other CPZ users.
Q  My store is not on one of the hosting companies you named. What can you do for me?
A  We add solutions and upgrade our systems all of the time and we write all of our own code. If there is anyone that can help you, it is ACT Data.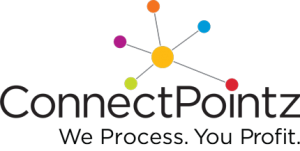 Clients Supply
For over 25 years our clients have enjoyed the benefits of personalized, professional, courteous service.
View all partners
Call now for a free walk-through of our online demo.
ACT Data has been considered the best in the business for more than 25 years. Our dear clients stay with us longer than any other service; many come to us after sampling other services.
1-800-228-3282
Contact ACT Data